Natural Down + Feather
Typically known for its lush cloud-like experience, down is the fluffiest, most insulating fill option and holds up better than synthetic fills. While, feathers provide more firmness and excellent support. We source all of our feather and down products in the USA from an Indiana duck farm, where the birds are humanely raised and the farm is audited against well-being guidelines and strict standards.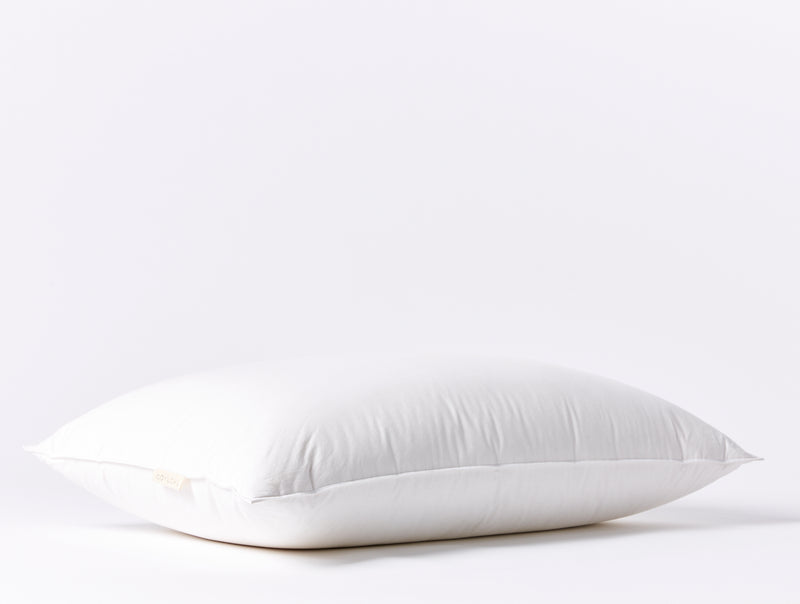 Down Pillow
Airy and light, our down pillow is incredibly soft. It has wonderful loft, but since it's filled with 100% down, it will also compress under the weight of your head.
We recommend this pillow for stomach or side sleepers, as well as back sleepers who like a bit of support under the neck. If you like a firmer pillow that still has the softness of down, you may prefer our Feather/Down Pillow instead.
Soft support
Ideal for stomach or side sleepers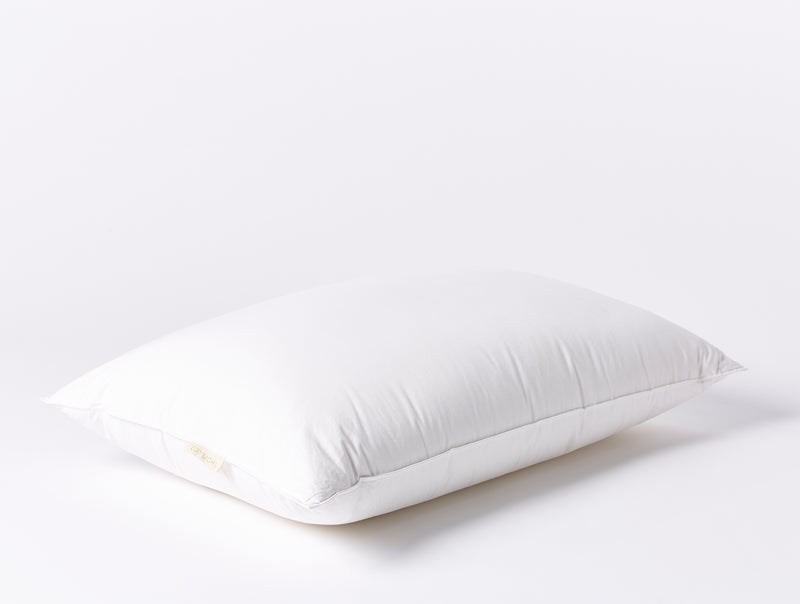 Down + Feather Pillow
Our Down Feather Pillow is supportive and plush, perfect for side and back sleepers who like a medium-firm pillow that still has softness but doesn't feel too squishy.
This pillow is divided internally into three sections—the center is filled with an 80% feather/20% down mix that provides structure, while the sides are filled with pure down for cushy softness. If you like a more compressible pillow, you may prefer our Down Pillow instead.
Medium/firm support
Great for back or side sleepers

Organic Latex
Latex is a great alternative to traditional down or synthetic fillers. Unique to us, each pillow is protected by a GOTS-certified organic cotton cover, and filled with naturally derived, GOLS-certified organic dunlop latex foam. GOLS ensures the factory follows a traceable path of environmentally and ethically sound practices from beginning to end. Harvested by tapping trees, natural latex rubber is a renewable, chemical-free, compostable foam. Naturally breathable and resistant to mold, mildew, and dust mites, it's an ideal material for those with mold or dust sensitivities.
Switching from down to latex? While both can be supremely comfortable, the support of these two materials feels very different. Plan on an adjustment period of several nights to get used to the resilient softness of your new pillow.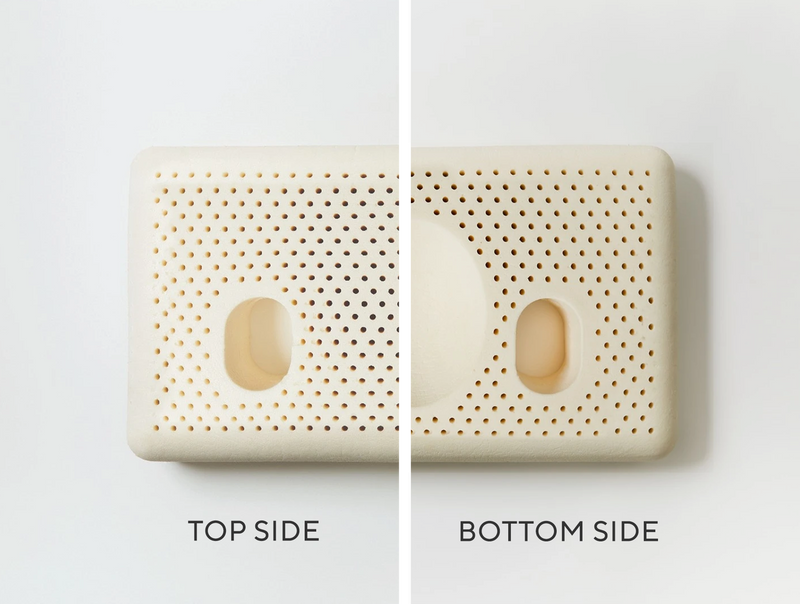 Turiya™ Organic Latex Pillow
This pillow is designed for proper spinal alignment, relieving pressure on your head and neck. Our Turiya Pillow is designed with three unique indentations for the head and ears to alleviate pressure on the face, and help align the spine so your airways stay open while you sleep.
Medium firm support
Great for back or side sleepers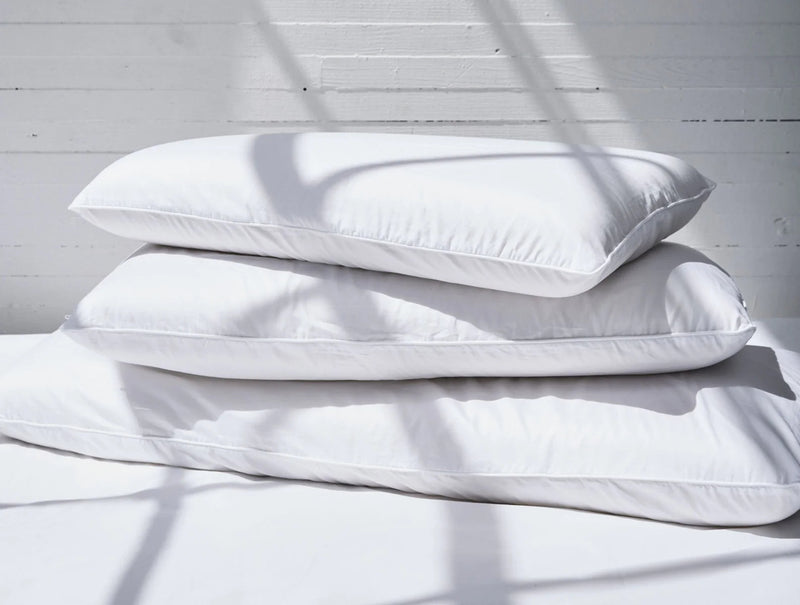 Organic Latex Molded Pillow
Soft and resilient, our Molded Organic Latex Pillow offers medium-firm support that's perfect for back and side sleepers. The organic latex insert gives you even comfort across the pillow. Your head sinks in comfortably, but with less give than a shredded latex, down, or poly-filled pillow. Thanks to its natural spring, the latex will hold its shape for many years.

Soft support
Perfect for back, side and stomach sleepers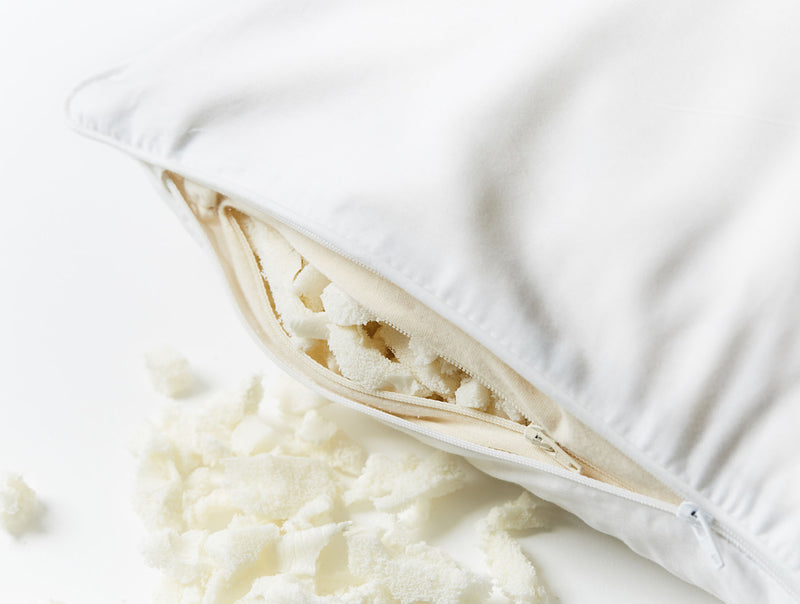 Organic Shredded Latex Pillow
Our down-alternative pillow is filled with fluffy shreds of hypoallergenic, certified organic latex. You can scrunch and mold it to your ideal sleep shape, but it will stay lofty when poly-filled pillows go flat or down pillows need fluffing. Create custom support by unzipping the inner cover to rearrange or remove the fill.
Can remove/rearrange fill for custom support
Perfect for back, side and stomach sleepers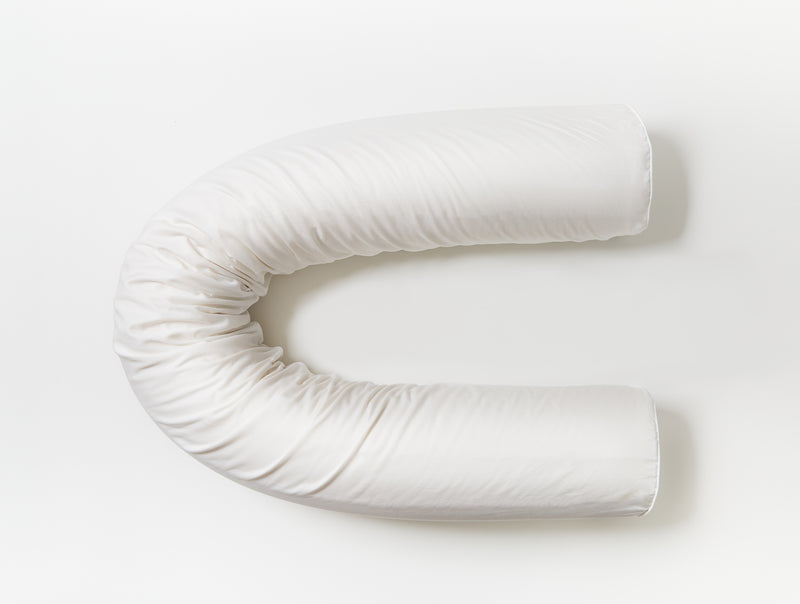 Organic Latex Body Pillow
For full body comfort, our organic latex pillow offers soft and resilient support so you can sleep more peacefully. Placing the pillow between your arms and legs relieves strain on the shoulder and hip joints, resulting in fewer aches and pains. Pregnant women especially benefit from extra support to help prevent back pain.
Full body comfort
Great for anyone who wants extra support for shoulders/hips/back