Take Back Program
True sustainability includes an end-of-use plan for all products. Our pioneering program makes it simple to send your pre-loved Coyuchi goods back to us for recycling or resale through 2nd Home Renewed™—and 15% off your next order.
EVERY YEAR, THE US GENERATES 21 BILLION POUNDS OF POST-CONSUMER TEXTILE WASTE
Our Solution: Circular Textiles
Compared to the traditional retail model, we strive to recycle and upcycle our linens at the end of their life.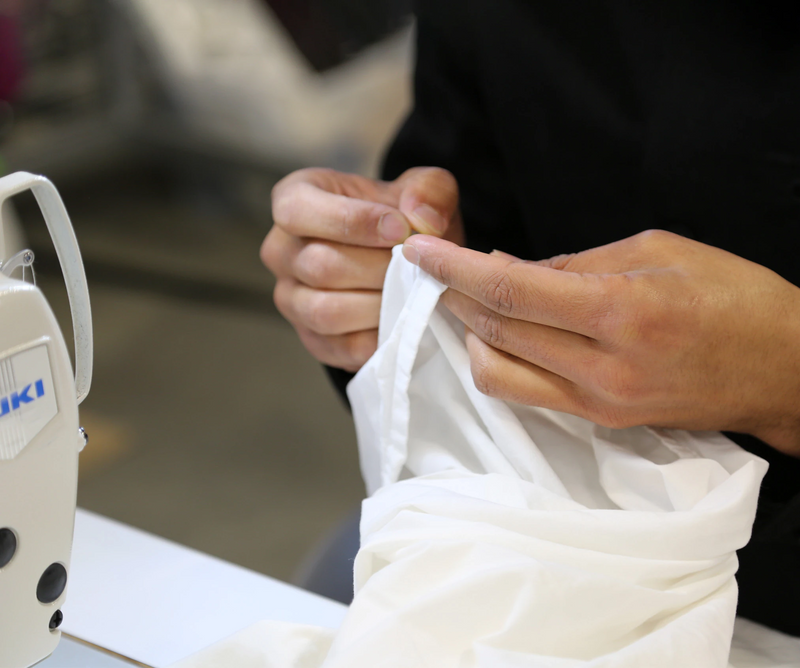 Our Renewal Process
No one wants to see their much-loved linens in a landfill. That's why the first step is determining if the product should be renewed, upcycled, or recycled — never thrown away. If it's renewable, the linens are sent to be cleaned in the least wasteful and most effective way: with liquid CO2, which removes oils, particulates, and odors. They are then repackaged and labeled for sale as "renewed" product, and go on to bring comfort to another happy home.
If the item cannot be renewed, the material is upcycled into something new. If the material is too damaged to be used again, it is aggregated for recycling. Textile recycling is new to the home market, so Coyuchi is contributing research to a pilot program that addresses this growing need.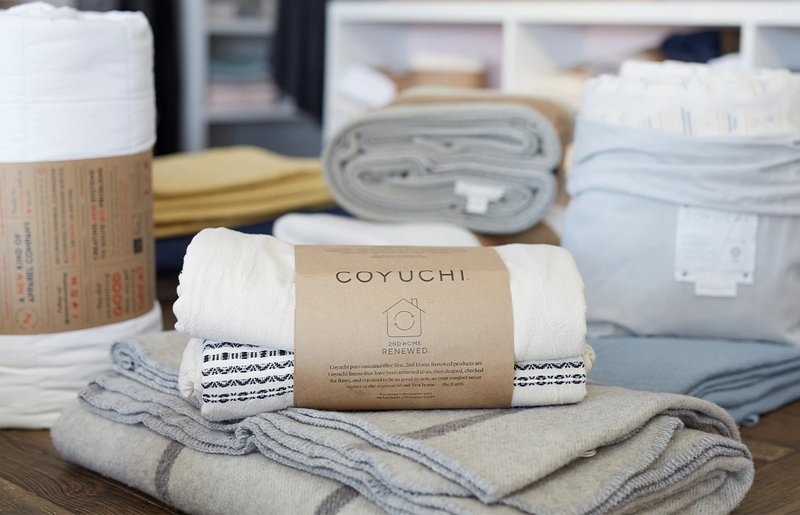 Where To Shop 2nd Home™
We believe you shouldn't have to choose between luxury and living by your values. 2nd Home Renewed empowers you to bring circularity home with pre-loved Coyuchi goods for up to 40% off retail, available in stores and online.